You Don't Have to Be Thankful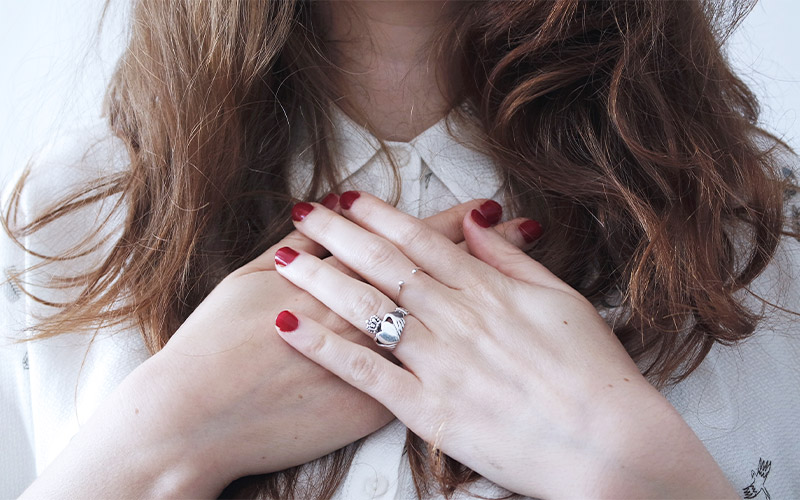 You don't have to be thankful.  No need to push the gratitude thing.  Sometimes it doesn't just flow, and that's okay. Telling yourself that you "should be" grateful can be more defeating than uplifting. There are no rules to gratitude, no wrong way of doing it, and you can decide not to be grateful.
With Thanksgiving Day here in the U.S., this is the time of year when we're encouraged to look for the blessings in our lives and express gratitude.  And as beneficial as this practice is, for some looking back on the events of the year can bring more pain and sadness, than joy and gratitude.
There have been times in my life when being grateful seemed impossible and beyond my capability.  But I learned that gratitude is a verb and I could choose to find it by looking in the simplest and seemingly insignificant of places, even when my circumstances made it seem out of reach.
Over twenty years ago, my first Thanksgiving as a divorced single mom started with a financial struggle to buy the ingredients for a traditional turkey dinner and ended up a nightmare when my car was repossessed (yes, on Thanksgiving Day) because of a computer mistake by my auto loan lender.
The year had been filled with dark clouds of unimaginable challenges making it very difficult to find any silver linings, let alone focus on blessings.  At that time in my life, I didn't know what I know now about mindset, emotions, and energy.  So, my victim mode kept me focused on the hardships of that time and what I didn't have.
But there were blessings sparkling in the darkness that I found when I chose to look for them.  I reminded myself that I had two healthy and beautiful daughters, our tiny apartment was our haven (heck, that we even had an apartment was a miracle), and I had endured the trials of the year.  I decided that at least for the day, I would enjoy my girls, and create a fun and memorable holiday for us.  What little gratitude I could muster up served me well carrying me through the day and gave me the spark I needed to get through the days, weeks, and even months that followed.
Thanksgiving Day four years later, I found myself again challenged by the reminders to be grateful.  We had just buried our daughter five months before, after a difficult pregnancy, complicated delivery, and two open-heart surgeries.  It was a long year and when the holiday came around, I had barely reached a point in my grieving process to be able to get through a few days out of bed.
Even the idea of being grateful felt exhausting and incomprehensible.  And with where my mind was at that time, I believed that in doing so, I would betray the memory of our daughter.   Planning and preparing a Thanksgiving meal seemed impossible.  And yet, I wanted to make it a beautiful holiday for our family.  With my husband at my side, I took one very small step at a time, again focused on our children to find the strength I needed.  It wasn't fancy or extravagant, but it was what we all needed.  And by the end of the day, we were thankful not only for the meal, but most of all, for each other.  A level of gratitude we hadn't felt for almost a year.
They called the country's economic events in 2008 a "downturn" but our version was a nightmare.  We lost almost everything and were barely hanging on financially the Thanksgiving of the following year.  Still in shock from what had taken place and not sure what the future held, finding gratitude was again a challenge.
With the help of family, church, and friends, we were blessed with everything we needed for a plentiful Thanksgiving meal which provided the foundation to fuel our gratitude practice.  We joined together to share what we were thankful for.  Hearing the lists from our eight children filled my heart and reminded me of the small and simple things that are our greatest blessings.  Once again, gratitude provided a new and improved perspective.
Gratitude is something we should actively practice, and yet there are times when we need to just allow it in by choosing to find it without force or expectations.  Through the experiences I shared and many more, I've learned that the power of gratitude is always available to us, regardless of the circumstances surrounding us.  I love what Melody Beattie wrote about gratitude:
Gratitude unlocks the fullness of life.  It turns what we have into enough, and more. 
It turns denial into acceptance, chaos into order, confusion into clarity. 
It can turn a meal into a feast, a house into a home, a stranger into a friend. 
Gratitude makes sense of our past, brings peace for today and creates a vision for tomorrow.
I guarantee there's a unique way for you to unlock the power of gratitude in your life.  Whether it's with a gratitude journal, counting your blessings often, writing letters of gratitude, joyful dancing to music, verbally expressing what you're thankful for, or the many other ways, there's a method of gratitude practice that works for you and where you are in life.
But again, gratitude is not something to be pushed or forced.  We open up and allow it in as we choose to find our blessings and experience its' miraculous power.  And not just on Thanksgiving Day but every day.
I'm so grateful for the version of me who found the courage to endure each experience and refused to give up—and yes, to find the blessings in the darkness.  Wherever you are now and whatever you're experiencing, I invite you to open up and allow gratitude to fill you with hope and joy even in the small, simple, and seemingly insignificant. Choose to be grateful, intentionally feel thankful, and take inspired action, making today and every day a Thanksgiving Day!
To learn more, I invite you to follow me on my Facebook Page, where I share inspiration, tips, and teachings to create more confidence and empowerment.
Interested in coaching
and working with me?
Schedule your FREE Discovery Session
with me to get your journey started.
... more from the Blog ...