Terms and Conditions of Use
Updated February 11, 2018
Essentially Deborah, LLC, welcomes you to www.essentiallydeborah.com.
EssentiallyDeborah.com (hereinafter "Website," "website," "Site," "site") is an online informational, coaching and mentoring business, owned and operated in the United States by Essentially Deborah, LLC (hereinafter the "Company," "company," "I," "we," "our," "us"). The Company and Website are committed to protecting your rights as a user of this website, as well as the rights of this Company.
VISITORS TO OUR WEBSITE MAY HAVE ACCESS TO WEBSITE CONTENT SUBJECT TO THE FOLLOWING TERMS OF USE, WHICH CONSTITUTE A LICENSE GOVERNING YOUR USE OF THE WEBSITE AND ANY TRANSACTIONS THAT ARE INITIATED THROUGH THE WEBSITE. BY VISITING THE WEBSITE, YOU ARE CONSENTING TO THE FOLLOWING TERMS OF USE. THERE ARE PROVISIONS BELOW CONSTITUTING A WAIVER OF CERTAIN LEGAL RIGHTS.
Please read the following statement carefully and check back periodically to review any changes, modifications, additions, or deletions that are subject to occur at any time without notice.
The following constitutes the Terms and Conditions of use of this website in any and all manners.
These Terms and Conditions are intended to govern, insure, and protect the use of this Website, and your use of this Website serves as your acknowledgement of having read the terms and conditions stated herein and your agreement to be bound by the terms and conditions specified herein.
The Company and Website make no representation that information provided herein shall pertain to countries outside of the United States. It is your responsibility to comply with local laws. The Website is designed to provide an engaging and informative experience. We are committed to protecting your rights as a user of this website, as well as the rights of this Company.
NOTICE OF COPYRIGHT
All information, data, articles, services, programs, opinions, images, photographs, audio recordings, video recordings, software, applications, copy, text, illustrations, teachings, and any other content created by this Website (hereinafter collectively "Content," "content"), are the intellectual property of the Company, and, therefore, copyright protected. Any use, replication, removal, alteration, modification, or copying of any and all of the Content, is strictly prohibited. You may not republish or redistribute any part of the Content, whether written, digital, or electronic format, without the prior expressed consent of the Company. Distribution of any of the Content to anyone, whether paid for the Content or not, is strictly prohibited without prior consent.
Much of the Content that appears on this Website can be accessed for free. In exchange for this free access you agree that you will not remove, or allow a third party to remove, modify, or copy any part of the Content for your personal or business use or that of another person's personal or business use.
PRIVACY AND PERSONAL INFORMATION
Should you choose to provide personal information to this Website and/or Company, you agree that it will be true and accurate. Using a name other than your own legal name is prohibited. The information provided to us by you shall be used in accordance with the Website's Privacy Policy.
VISITORS AND REGISTERED USERS
Any user who voluntarily signs up for more information (such as a newsletter, promotions, bonus materials, guides, etc.), or who purchases a product, service, or program through this Website, is agreeing to both the terms of this Agreement and the Terms and Conditions of Purchase where applicable with respect to such product, service, or program. We provide visitors and registered users with access to the product, services, or program.
SECURITY
You agree not to violate or attempt to violate the security of this Website. You are prohibited from accessing all data and systems belonging to the Company's digital network, security, measures, hosts, and servers. Any unauthorized use or access by you or anyone affiliated or hired by you shall be subject to civil and criminal investigation.
modifications of terms and conditions
The Company has the right to change, modify, add, or delete any part of the Terms and Conditions of this agreement, at any time, without notice. You agree to periodically review these terms and acknowledge that by continuing to view and/or use this Website, you accept any and all changes or modifications to the agreement.
LIMITATION OF LIABILITY AND INDEMNITY
THESE TERMS OF SERVICE SHALL BE DEEMED TO INCLUDE ALL OTHER NOTICES, POLICIES, DISCLAIMERS, AND OTHER TERMS CONTAINED ON THIS WEBSITE, INCLUDING ITS PRIVACY POLICY.
THESE TERMS OF SERVICE HAVE BEEN MADE IN AND SHALL BE CONSTRUED AND ENFORCED IN ACCORDANCE WITH UTAH STATE LAW. ANY ACTION TO ENFORCE THIS AGREEMENT SHALL BE BROUGHT IN THE FEDERAL OR STATE COURTS LOCATED IN THE STATE OF UTAH. IF ANY PROVISION IS DEEMED TO BE UNLAWFUL OR UNENFORCEABLE, IT SHALL NOT AFFECT THE VALIDITY AND ENFORCEMENT OF ANY OF THE REMAINING PROVISIONS. ANY CAUSE OF ACTION OR CLAIM YOU MAY HAVE WITH RESPECT TO THIS WEBSITE MUST BE COMMENCED WITHIN ONE (1) YEAR AFTER THE CLAIM OR CAUSE OF ACTION ARISES OR SUCH CLAIM OR CAUSE OF ACTION SHALL BE BARRED. ANY FAILURE OF THE COMPANY TO ENFORCE OR EXERCISE ANY PROVISION OF THIS AGREEMENT OR RELATED RIGHT, SHALL NOT CONSTITUTE A WAIVER OF THAT RIGHT OR PROVISION. NEITHER THE COURSE OR CONDUCT BETWEEN THE PARTIES NOR TRADE PRACTICE SHALL ACT TO MODIFY ANY PROVISION OF THESE TERMS OF SERVICE. THE SECTION TITLES USED IN THIS AGREEMENT ARE PURELY FOR CONVENIENCE AND CARRY WITH THEM NO LEGAL OR CONTRACTUAL EFFECT. IN THE EVENT OF TERMINATION OF THESE TERMS OF SERVICE FOR ANY REASON, YOU AGREE THAT THE FOLLOWING PROVISIONS WILL SURVIVE:
• THE PROVISIONS REGARDING THE LIMITATIONS ON YOUR USE OF CONTENT;
• ANY LICENSE(S) YOU MAY HAVE GRANTED TO THE COMPANY; AND
• ALL OTHER PROVISIONS FOR WHICH SURVIVAL IS EQUITABLE OR APPROPRIATE.
THE COMPANY MAY ASSIGN ITS RIGHTS AND DUTIES UNDER THESE TERMS OF SERVICE TO ANY PARTY AT ANY TIME WITHOUT NOTICE TO YOU.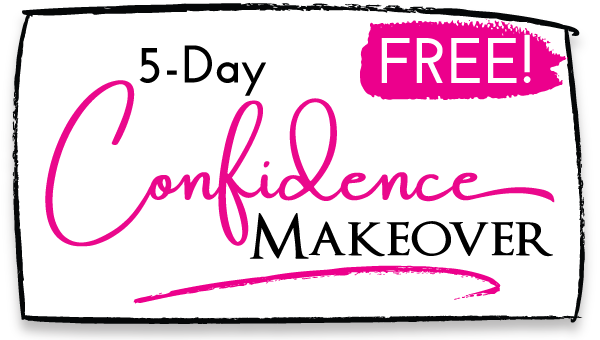 GET A FREE CONFIDENCE MAKEOVER –
Learn 5 Habits of Confident Women (that YOU can do too!)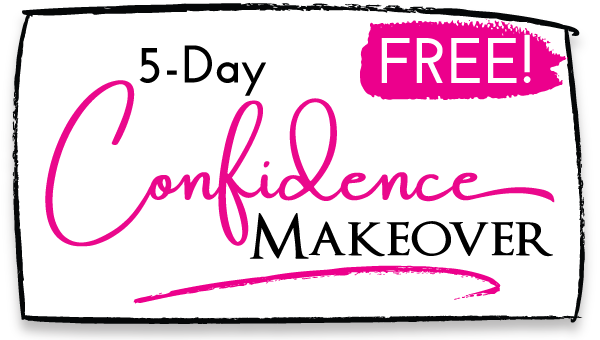 FREE Confidence Makeover -
Learn 5 Habits of Confident Women
(that YOU can do too!)