Updated February 11, 2018
Thank you for visiting EssentiallyDeborah.com (hereinafter "Website", "Site").
BY VISITING THIS WEBSITE AND READING THIS PRIVACY POLICY YOU AGREE TO THE TERMS OF THIS POLICY AS SET FORTH BELOW.
This Privacy Policy pertains to websites owned and controlled by Essentially Deborah, LLC (hereinafter, "Company," "We," "we," "Us," "us," "Our," "our").
The Company reserves the right to change this Privacy Policy, without notice, at its own discretion, by posting updates to this statement. You are encouraged to revisit this page from time to time in order to stay informed of any changes.
The information, products, and services provided by the Company are intended to help women improve their lives.
Your privacy is very important to Essentially Deborah, LLC, and we are strongly committed to protecting your privacy and providing a safe online experience for all of our visitors while offering a high-quality user experience. Please read this Privacy Statement carefully so that you can make an informed decision as to whether to continue reading the information provided on throughout website.
By continuing to read this website you hereby consent to the practices described herein.
COLLECTED INFORMATION AND STORAGE
You can visit this Website, read materials, and browse the contents without providing personally identifiable information.  This Website will not require or collect any personal information about you unless you choose to provide that information to us to accommodate certain requests you make or if information about you is necessary in certain circumstances or collected automatically.  These circumstances may include information provided voluntarily in order to enroll in a program, sign up for a newsletter, be added to email list, respond to a survey, register for a class, purchase a product or service, order and billing information.
Data regarding your computer hardware and software, including (but not limited to) your IP address, browser, dates and times of access, domain names, and websites that referred you here, may be collected by this website or third-party analytics services for purposes of improving the quality of the information and services provided by this website, to understand our visitors' preferences, to make improvements to our visitors' overall experience of this website, and to personalize this experience where doing so would improve the enjoyment of this website. This information is gathered without identifying the user personally.
With this data we learn about the number of visitors to our site and the types of technology our visitors use. We never track or record information about individuals and their visits and we do not share this data with anyone outside the Company unless necessary for law enforcement purposes (see "disclosure exceptions" below).
IDENTIFIABLE PERSONAL INFORMATION
Personal information (name, address, phone number) may be gathered but only with your explicit authorization and only in exchange for information, products, or services, whether free or paid. Be aware that if you choose not to provide this information you will not be able to receive information, products, or services offered by us to you. If you do provide this information, it may be shared with payment processors (example: PAYPAL) and credit card companies in order to process payment transactions and delivery of our products and/or services.
We will never intentionally disclose any information regarding your personal identification to any third party without your consent. If you choose to provide us with such information, you agree to receive information, products, or services from this website. If at any time you wish to opt-out, or unsubscribe, you may do so by clicking "unsubscribe" at the bottom of any email you receive from us, or by notifying the Company directly, by email, at info@lineleoff.com.
This website may contain links to outside, third-party websites. When you click on and follow a link to another website, you automatically leave this site, and your interactions outside of this website are no longer protected by our Privacy Policy.
COOKIES
The Company may use what are commonly known as "cookies" or text files, placed on your hard drive by a website's server. Cookies store information about your first visit to a website, such as your preferred language and pages you visited and recall that information in order to personalize your next visit. Cookies also help to personalize your web experience. Cookies cannot harm your computer or transfer viruses.
You can decline the use of cookies. To do this, modify the settings in your browser.
DISCLOSURE EXCEPTIONS
This website will disclose your personal information, without notice, but only if:
It is required to do so by law;
As required by service of process;
To defend our rights and property;
To protect the personal safety of visitors to this website.
CHILDREN: MINIMUM AGE REQUIREMENT
We are strongly committed to protecting the safety and privacy of children who visit this website.  This website complies with the Children's Online Privacy Protection Act of 1998 (COPPA). COPPA and its accompanying regulations protect the privacy of children using the Internet.  This website is intended for persons thirteen (13) years of age or older. Anyone under the age of thirteen must seek the permission of a parent or guardian before using this website.  This website will not knowingly contact or collect personal information from children under 13 and does not intend to solicit information of any kind from children under 13.
INTERNATIONAL VISITORS
This Website and the servers that make this Website available worldwide are located in the United States.  The Internet laws in the United States govern all matters relating to this Website.  Any information you provide in visiting, subscribing to, or purchasing from our Website, will be transferred to the United States.  By visiting our Website and submitting information, you authorize this transfer, processing, and use.
POLICY CHANGES/REVISIONS
It is incumbent upon you to review this website's Privacy Policy from time to time so as to become aware of any changes, revisions, or modifications.
NOTICE OF THIS STATEMENT'S COPYRIGHT
This foregoing statement of this website's Terms and Conditions, as well as its Privacy Policy and Disclaimer statements are the intellectual property of Essentially Deborah, LLC and are copyright protected. Copying any of the content published on this shall be considered copyright infringement.
CONTACT INFORMATION
If you have any questions or concerns regarding this website's Privacy Policy, please contact us at: info@essentiallydeborah.com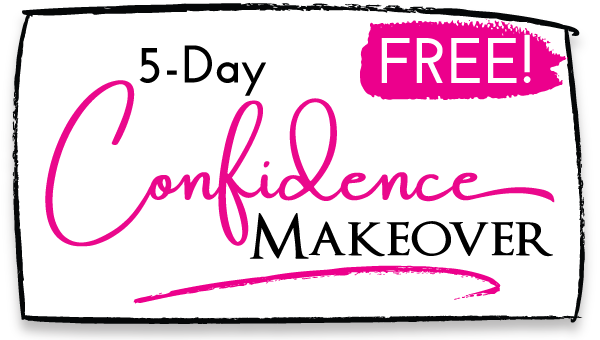 GET A FREE CONFIDENCE MAKEOVER –
Learn 5 Habits of Confident Women (that YOU can do too!)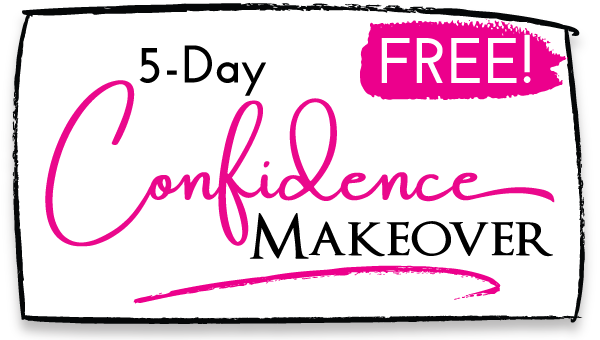 FREE Confidence Makeover -
Learn 5 Habits of Confident Women
(that YOU can do too!)