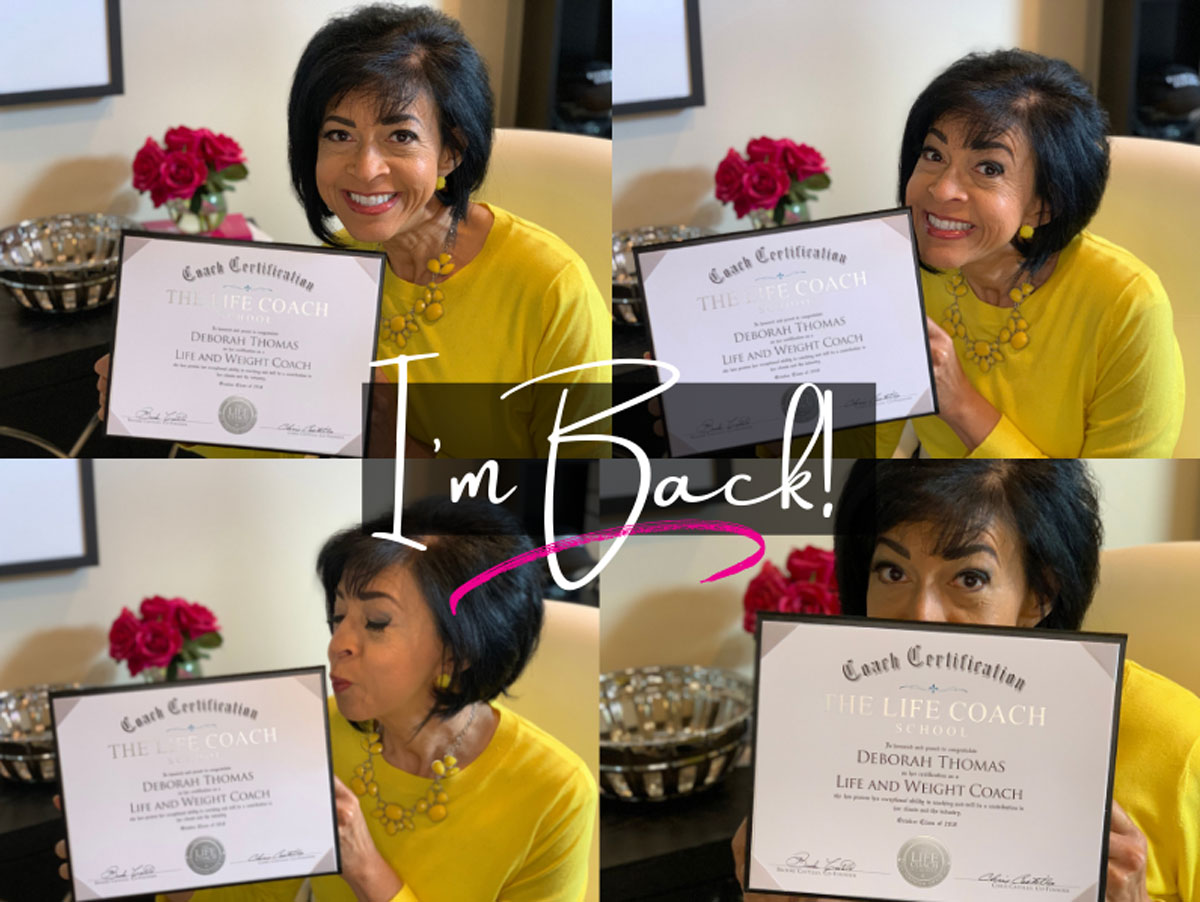 Hello!
It's been a while since I've been online or communicated with you, and for that I apologize.  For the last eight months, I have been in a season of training, recalibration of my business, getting really clear on who I am serving, why and how I'm coaching.
I have LOVED coaching my clients over the last few years and experienced respectable success, but something was missing.  As successful as my coaching program was and the amazing results my clients were experiencing, I knew there was more I could offer my clients and followers.  I wanted to make sure that I was including as much as I could with what I was offering and that my clients were experiencing even deeper, more powerful transformation.
I decided to pull back on my business and pursue a coaching certification dream I've had for a few years.  I had been a Scholars student of Master Coach Instructor, Brooke Castillo, for a year, and a dedicated listener of her weekly podcast for three years.  I had learned so much from her, benefitted from her teachings, and shared it with my clients.  But what I really wanted was to complete coach certification through her program at The Life Coach School.
I knew the training would take me deeper into the coaching concepts and techniques, as well as help me in my own personal growth, but I had no idea what I was in for.  What a journey it has been!
As I had expected, the first six months of training was filled with classes, lessons, studying, practicums, quizzes, practice coaching, evaluations, and tests.  But what I didn't expect was how I was literally pushed out of my comfort zone, learned things about myself I never knew (or maybe knew but didn't want to acknowledge), and experienced growth in ways I could not have imagined.
But I'm happy to report that I got through it!
What I learned and gained through the training
and experiences have been and continue to be priceless.
And best of all, I get to share it with you!
Here are just a few of the lessons I learned at a deeper level through the process . . .
My brain can be a friend or a foe, but in the end I'm in control.
Even though my brain doesn't like the unknown or being new at something and is freakin' brilliant at trying to convince me to give up, I can keep going.
Discomfort is an essential part of reaching my goals and dreams. I can focus on making the uncomfortable become comfortable.
Taking full ownership of the ALL results in my life (past, present, and future) is a gift to myself.
There's always an even higher level of commitment to develop and procrastination will always be a temptation to overcome.
I have the freedom and ability to choose what you want to see, hear, and believe in myself, others, and the world around me no matter what the circumstances are.
I planned, took action, overcame doubts, learned from my failures, and I did it!
I earned certification as a Life Coach School Life Coach and Weight Coach!  I've also re-branded, re-designed, revised, and re-launched my business and programs.
Dream accomplished!
How about you?  What's your goal or dream?  What are you waiting for?
I work with women, like you, to overcome lack of confidence and work through the discomfort to become the woman you've always wanted to be and reach YOUR dreams.
Schedule your FREE Discovery Session with me to get your journey started. 
To learn more, I invite you to follow me on my Facebook Page, where I share inspiration, tips, and teachings to create more confidence and empowerment.
Interested in coaching
and working with me?
Schedule your FREE Discovery Session
with me to get your journey started.
... more from the Blog ...