PLEASE READ THE FOLLOWING CAREFULLY.
This Disclaimer pertains to websites owned by Essentially Deborah, LLC ("company," "Company," "website," "Website," "site,"), including EssentiallyDeborah.com and Deborah Thomas, (hereinafter collectively referred to as "websites," "sites").
COMPANY IS NOT A MENTAL HEALTH PROVIDER, COMPANY, CLINIC, OR ORGANIZATION, AND AS SUCH DOES NOT PROVIDE MENTAL HEALTH, PSYCHIATRIC, PSYCHOLOGICAL, OR THERAPEUTIC SERVICES.
All content provided by the Company via this website is intended to be informational only and is not to be relied upon by the readers/visitors of this site.  When addressing mental health matters on www.essentiallydeborah.com and any content provided in videos, newsletters, articles, courses, programs, classes, or other content, Deborah Thomas, owner and operator of Essentially Deborah, LLC, has taken every effort to ensure it accurately represents the programs and information presented.  However, there is no guarantee for any results utilizing our ideas, concepts, tools, strategies, techniques, or recommendations.  There is no promise or guarantee of your outcome.  Your level of success and your outcome is dependent upon many factors including but not limited to your application, commitment, ability, skill, knowledge, dedication, financial situation, and more.  These factors differ according to each individual, and, therefore, we cannot and do not guarantee your level of success.  No professional, psychological, or medical advice is offered.  Nor is any information, advice, content, program, or service intended to replace professional services or prescribed medication.
Content provided by third-party websites to which the site links is provided "as is" and without warranty of any kind, either express or implied.
The Company is not responsible for the availability of its content, the content of other websites to which it links, or for other services that may be linked to the website. Furthermore, the Company does not endorse and will not be held responsible or liable for any content available on other websites.
You agree that the Company will not be held responsible or liable, directly or indirectly, for any damage or loss caused or alleged to be caused by, or in connection with, the use of or reliance on any content, goods or services available on or through third-party websites. The Company makes no representations and, to the fullest extent allowed by law, disclaims all warranties, express or implied, including, but not limited to warranties of merchantability and fitness for a particular purpose regarding the suitability of the content or its accuracy, reliability, completeness or timeliness. The Company does not guarantee that the website or its server are free of viruses or other harmful components. The user assumes the entire cost of any/all necessary maintenance or repair or adjustment of the user's computer and equipment.
ASSUMPTION OF RISK
The Company will not be held liable for any damages, whether direct, indirect, incidental, special, or consequential, which result from the use of, or the inability to use the Content, or any errors or omissions in the Content. You acknowledge and agree that the Company shall not be held liable for the conduct of any user.
AS A CONDITION OF USE OF THIS WEBSITE, YOU AGREE TO INDEMNIFY, DEFEND AND HOLD THE COMPANY HARMLESS WITH REGARDS TO ANY AND ALL CLAIMS (INCLUDING, BUT NOT LIMITED TO, CLAIMS FOR DEFAMATION, AND PRIVACY AND INTELLECTUAL PROPERTY INFRINGEMENT) AND DAMAGES (INCLUDING ATTORNEYS' FEES AND COURT COSTS) ARISING FROM OR RELATING TO ANY ALLEGATION REGARDING: (A) YOUR USE OF THE WEBSITE; (B) THE COMPANY'S USE OF ANY CONTENT OR INFORMATION PROVIDED BY YOU, AS LONG AS OUR USE IS NOT INCONSISTENT WITH THIS AGREEMENT; (C) ANY VIOLATION OF THESE TERMS OF SERVICE BY YOU.
NOTICE OF THIS STATEMENT'S COPYRIGHT
This foregoing statement of this website's Terms and Conditions, as well as its Privacy Policy and Disclaimer statements are the intellectual property of Essentially Deborah, LLC and are copyright protected. Copying them shall be considered copyright infringement.
If you are NOT IN AGREEMENT with any CONTENT CONTAINED ON THIS WEBSITE, or with any of the terms stated herein, your ONLY remedy is to discontinue using this website FOR ANY PURPOSE WHATSOEVER.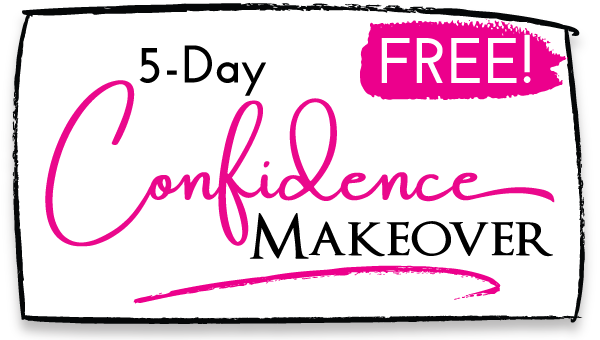 GET A FREE CONFIDENCE MAKEOVER –
Learn 5 Habits of Confident Women (that YOU can do too!)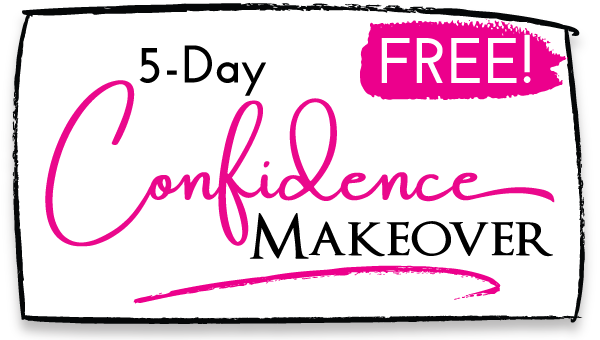 GET A FREE CONFIDENCE MAKEOVER –
Learn 5 Habits of Confident Women
(that YOU can do too!)